Members Present
: John Kittrell, Eric Day (via phone), Jamie Massengale, Leslie Zurowski, Justin Tolbert, Pat Barnes
Topics
:
2012 SN T-shirt
:
-A final design was agreed upon. A drafted image of the design will be posted. It is going through finalizing now.
-The SN will pay $11 per shirt
-T-shirts will be sold for $15 each
-T-shirt ordered will be Augusta Brand Style 790 Wicking T-shirt, Red, with black screenprinting
-Basic Name sponsorship are $50
-Logo sponsorships are $100
-All sponsors will receive a free t-shirt
-Sponsorships will be accepted until the end of January 2012, at which point the shirts will be ordered
-All t-shirt profits will be split among the SN Championships with 50% going to SNPC, 30% to SNAC, and 20% going to SNDC.
Delinquent SN Fees Timeline
:
-Tournament Directors will now have 2 months from the date of their tournament to submit their SN Sanctioning Fees
-After 2 months, the names of delinquent TDs will be listed in the treasurer's report of SN Fees in the public BoD Forum
-If a TD is 3 months delinquent in fees, he/she will not be allowed to sanction any tournaments until the fees are paid
2012 SN T-shirt Logo DRAFT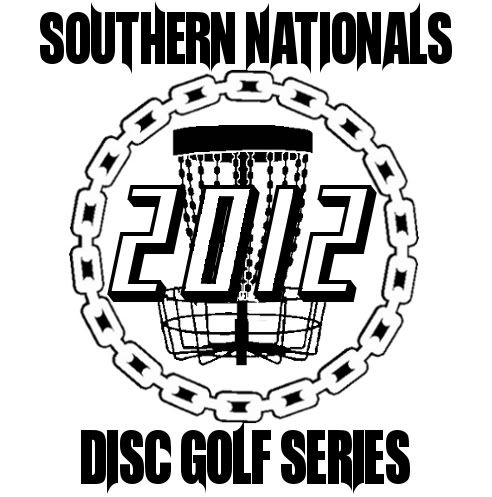 _______________________________________________________________________________________________
Justin Tolbert
BHS Disc Golf [
www.youtube.com
]
Mobile, Alabama